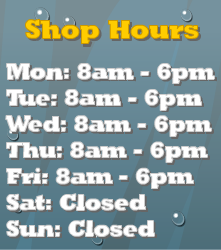 Home
Eastex Collision Repair in Houston is a full service automotive collision repair facility, established in 1952 by Jerry Hicks. We are dedicated to bringing you the highest level of quality and service. Our trained technicians are certified in the industry's top training programs. Our facility uses the most advanced auto body equipment available. At Eastex Collision Repair, you can assure that your vehicle will be fixed correctly, and no corners will be cut. We strive to be the best auto body & paint shop in the nation, and we know that you will see the difference when you bring your car to Eastex Collision Repair.
Nobody wants to be involved in an accident, but when it happens, know that you can trust Eastex Collision Repair in Houston to do whatever it takes to make your car as good as new. Whether you need an auto body shop because of an accident on the road, a hail storm, or the neighbor's baseball practice, bring you vehicle to Eastex Collision Repair and it will be fixed right.
Our Service:
We have over 50 years of experience in the auto collision repair business, and have made many friends along the way. We are focused on earning not only your business, but also your respect. Our customers continue to be a part of our business because they can count on the wide array of experience, knowledge and skills found at our collision center. You can assure that you'll receive your vehicle back in a timely manner, properly repaired to meet and exceed your expectations. Up to date equipment and a wide knowledge base help keep us efficient and accurate while reducing your down time.
Our Prices:
With unbeatable prices and helpful advisors, Eastex Collision Repair will work hard to ensure that you understand the repairs your vehicle needs to safely return to the road with as little inconvenience as possible.
Our Staff:
You will find assurance in the awareness and understanding of our friendly, ASE & I-CAR certified staff. Contact us in Houston at 281.987.1500 to speak with someone immediately, or contact us online. Thank you for choosing Eastex Collision Repair.